Programs
Workshops | Retreats | Tribe Builders | Conferences
Dojo Programs are a series of retreats, workshops and educational programs, as well as customized corporate retreats & experiences focused on helping purpose-driven individuals & organisations achieve their professional and personal goals.
Industry-best mentors, extraordinary learning opportunities, connections with local communities, social and environmental impact, beautiful and exotic locations – each program is an unforgettable journey.
Upcoming Workshops & Retreats
May 2019 – Fri 24th to 26th – 3 Days
Location: Dojo Bali | Canggu, Bali
Look, sound & feel confident on stage, in the boardroom, on Live Television, YouTube, Instagram, meeting clients, giving a pitch or a conference keynote.
3 day public speaking, storytelling & media training workshop with the Journalist Uptin Saiidi and Improv Coach Katy Irwin.
Price:US$640
Women on a Mission – Retreat
Sept 2019 – Sun 22nd to Sun 28th – 7 Days
Includes 5 Star accommodation.
Location: Private Villa | Canggu, Bali
A custom-made retreat for creative, visionary, impact-driven women. Find your voice, build a meaningful brand and grow your impact. Stay, learn, connect with like-minded women who want to take their purpose-driven business to the next level in a way that feels good, while having fun and joy every single step of the journey.
Enquire Now | Coming Soon..
Dojo Retreats
Do you want to have an unforgettable experience, focusing on achieving your personal and professional goals, and in the same time rejuvenate and recharge, connect with like-minded people surrounded by lush tropical nature of Bali?
Dojo Retreats are unique experiences designed for to help them get their businesses and personal lives to the next level. Turn your vacation into investment into your future.
June 2019 – Fri 21th to Sun 23rd  – 3 Days
Location: Dojo Bali | Canggu, Bali
Everyone should know how to build a website!
An intensive 3-day workshop in Dojo Bali Coworking Space to learn the basics of Web Development.
The workshop is designed for beginners, no prior coding knowledge is required. We will guide you through the magic of web development, teaching you how to build your first website and publish it online step by step.
Price: US$795
Dojo Workshops
Dojo workshops are short term 1-3 day programs focused on delivering specific high-level practical content. Wether it is public speaking, web-development, leadership or instructional design – we've got that covered!
Meet the best industry mentors, learn, network, have fun in Bali!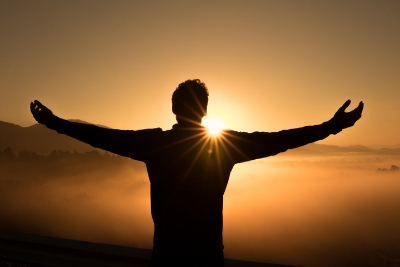 Legacy  – Retreat

Oct 2019, Sun 20th to Sun, 27th – 7 Days
Includes 5 Star accommodation.
Location: Private Villa | Canggu, Bali
A unique custom-made retreat designed for men, who are ready to embark on their Hero's Journey, show up as the best version of themselves and live the life of purpose, building their own legacy for next generations.
This retreat is a challenging, transformational experience that involves a lot of physical and mental activities for the participants to unleash their inner power, get rid of negative beliefs, shift their mindset to be able to build a new foundation for their personal and professional success.
Enquire Now | Coming Soon
The best networking and learning opportunity!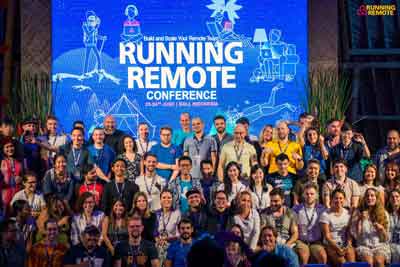 Running Remote 2019 – 29th-30th June
Running Remote Conference is carefully curated to teach you next-level, actionable strategies and tactics you can utilize the very next day to build & scale your remote team. We aim to contribute to the future of work by educating founders & professionals.
DMSS Conference 2019 – 1st to 4th Nov 2019
4 days. 40+ speakers. 400+ attendees. Master the latest Digital Marketing Knowledge. Network with Industry Leaders. Enjoy the tropical paradise of Bali. 
Host Your Program
Would like to host your own workshop/bootcamp/retreat or conference?
Tribe Builder Package
Running a remote team? It is time to bring your tribe to Bali! We can design a fully customised program for your company that will help you to great relationships within your team, boost productivity and employee engagement. Become a company everyone wants to work for!
Past Workshops & Retreats
Search Inside Yourself 2019 – Workshop
April 2019, Fri 5th to Sat 6th – 2 Days
Location: Fivelement Wellness Resort, Ubud, Bali
Search Inside Yourself (SIY) is a unique two-day workshop that was developed inside Google. This mindful leadership program is helping people develop the leadership and emotional intelligence skills needed to intensify focus, manage stress, harness creativity and improve resilience. 
Join our waitlist to get notified about the next workshop 
Join waitlist  | Find out more…
Dojo Bali
Dojo Bali is a coworking space located on the beautiful island of Bali, Indonesia. Dojo Canggu is open 24/7 and located at Echo Beach, Canggu offering a collaborative and relaxing coworking environment. New locations are coming soon. Stay tuned to find out where the next Dojo will be set up.
Dojo Bali is a Registered Trademark and under license of PT Mintox, Indonesia
PT Dojo Bali Coworking Registration No: AHU-3570685.AH.01.11.TAHUN 2015
www.dojobali.org