Women on a Mission
a 7 day RETREAT for creAtive Women entrepreneurs, March 2020
Enquire now
Apply Now
 a week to make your mission-driven business possible!
Step away from your day-to-day life, reconnect with yourself and align your business with your life vision and purpose. Stay, learn, connect with like-minded women who are crafting a mission-driven business in a way that feels good in an artistic luxury villa on the island of Bali!
Craft your mission-driven business
Discover your core values

Clarify your life vision
Write your business mission
Build a meaningful brand in line with who you are

Create a roadmap to launch & grow your business in a way that feels good to you

A step by step proven process with experienced mentors
An adventure Outside of Your Daily Life
Hop up on a surf board with a private instructor
Attend yoga & meditation sessions – it's Bali after all!
Discover the local social impact business ecosystem 
'Unplug and play' during an Island Adventure Day
Experience a Royal Balinese Massage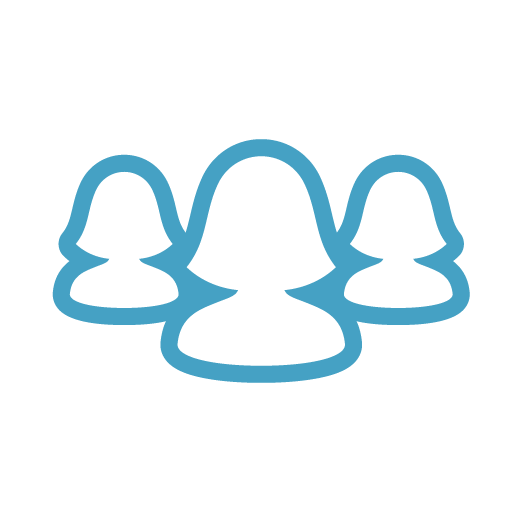 Meaningful Connections & Free Time

Connect with inspiring and like-minded women

Create a trusted network

Engage in group masterminds
Have your 'me-time' to connect with yourself & enjoy Bali
Luxury 5 Star Accomodation & Food
8 nights in a Luxury Private Room with King Size Bed & en-suite Bathroom
Delicious, healthy breakfasts and lunches 
Welcome Dinner, Celebration Dinner & Cocktail Night 
Swimming pool and Jacuzzi with stunning views
7 Day Retreat for Creative Women Entrepreneurs in Bali
March, 2020

Private Villa, Canggu, Bali, Indonesia
Align your life and business vision with your core values and purpose

Clarify your mission and craft your message

Build a brand that reflects your mission
Island Adventure Day
Yoga, Surf and Meditation
7 nights stay in a Single Luxury Room
Private en-suite Bathroom
Breakfast & Lunch Every Day
Welcome Dinner, Final Dinner & Cocktail Night Out
Personal Journal
Airport Pickup & Drop Off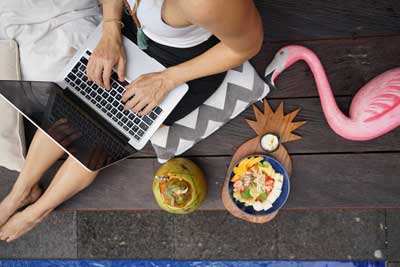 BAli magic mixed with purpose,
business & fun
Look within yourself to design your dream business, craft a brand that reflects your life vision and social impact goals and create meaningful connections along the way. A week of creativity, adventure and meaningful discussions, that will fill you with enthusiasm and clarity about your next steps in life and work. By the end of the retreat, you'll have a clear roadmap to launch and grow your mission-driven business in a way that feels good. Our team will make sure you have the best experience, where everything is taken care of. All you need to do is to sign up, hop on a plane and show up.
Realign your work and life vision with your core values and purpose
Be crystal clear with your Business mission and craft your message accordingly
Build a brand that reflects your vision, values and your social impact objectives
Make your business a joyful and meaningful adventure
Who is it for?
If you are a creative, brave and mission-driven woman who is ready to launch and run a project or business that is 100% aligned with who you are, your core values and purpose, this retreat is for you!
Take time to reflect, have the space and guidance to look within to clarify your next steps in your life and business. Grow your impact while doing what you love.
We'll help you find what makes you unique, build your brand and create a meaningful life and business by giving you the space and tools to search within yourself and by teaching you how to tap into your story to build authentic experiences and connection with your audience.
Sandrine Landrix
Program Creator & Lead Facilitator
Founder at The Smile Road, Mentor at Stella's Child
Sandrine is on a mission to help creatives, entrepreneurs and business leaders reconnect with what brings them joy, clarify their vision and tap into their creativity to build meaningful business. She believes joy comes from aligning our work with who we are, our talents and what we want to create in the world. 
For the past 3 years, Sandrine has been supporting one of our Social Impact Partners, Stella's Child by mentoring young people from deeply disadvantaged backgrounds, helping them improve their leadership & creative skills. She also supports the leader of Stella's Child to align his personal vision with the mission and what are the next steps for the organization. Every week Sandrine dedicates a part of her time to help Stella's Child grow. Connect with Sandrine via www.thesmileroad.com to find out more about her work and creative projects.
Dinara Tagirova
Retreat Organizer
Head of Partnerships and Programs at Dojo Bali
Dinara's Mission is to help inspiring and creative people tap into their potential and boost the impact. She is passionate about meaningful connections and always able to see how different individuals & businesses can collaborate &  achieve their goals. She loves connecting people & help them find professional engagements and business partners in new markets and countries, get them a chance to pitch their idea to investors & even to be introduced to a Royal Family.
During this retreat Dinara will facilitate a mastermind session on how to build a powerful network to achieve your mission.
THE JOURNEY
A step by step journey designed to help you reconnect with yourself, understand what makes you unique and how you can use all your gifts and talents in your business.
Day 1 – Sunday, November 17th
A day to relax and prepare for an amazing week ahead. Get settled in your luxury room in our artistic villa, chill by the pool, mingle with your housemates, enjoy the view, set your intentions, have a glass of fresh juice and get in the flow. Sunset & dinner on the beach is the best time to share stories and the joy of starting this new adventure together.
Day 2 – Monday, November 18th

Your Story

 
Today we celebrate your journey until now. We'll start the day with journaling, yoga and meditation. After breakfast by the pool, we'll write your story and start uncovering your values, needs, what's important to you and what are your next steps in your life and business.
Day 3 – Tuesday, November 19th

Your Vision

 
Get ready for your first surf lesson and the pleasure of riding a wave, enjoying the beginning of the day by the ocean. You're ready to reveal your life vision and business mission now! Through different group & individual exercises, you'll be surprised how clear it becomes for you to see what you want your life and business to be about.
Day 4 – Wednesday, November 20th
We'll start the day by visiting local impact initiatives and learn about their journey. After a lunch break in one of our favourite places in Bali, you'll be fired up to craft your message and discover your unique voice.
Day 5 – THURSDAY, November 21st

Adventure

 
Unplug for a day of adventure on an island close to Bali. Expect a boat ride, snorkelling in clear water, lunch by the beach and beautiful scenery. We won't tell you more, because we want you to enjoy the ride and let us surprise you.
Day 6 – FRIDAY, November 22nd

Your Offer

 
An exciting day ahead! It's time to reveal how you'll create the impact for your clients using human-centred design tools and creative exercises. You'll identify who is your audience, how to understand better the problem you solve & craft the unique way you'll solve it. We'll end the day with a creative evening together.
Day 7 – SATURDAY, November 23rd

Your Roadmap

 
Here we are, it's time to bring everything together and prepare yourself for the road ahead. We'll talk about how to make your business – and life – a joyful adventure and build your roadmap to launch your project in a way that feels good and aligned with your strengths, network and favourite way of interacting with the world. We'll end up the day with a dinner and party to celebrate this week together. 
Day 8 – Sunday, November 24th

Celebrate

 
This is your last morning of the Retreat. We have a little surprise for you before you embark on your new journey!
 Inspiring venue
The retreat is happening in an authentic luxury villa in Canggu, 20 minutes from the beautiful beaches and the best restaurants and cafes in Bali. We are creating a unique experience for you to help you immerse yourself into the most beautiful and inspiring environment, increase your impact, and make this time unforgettable, enjoying every day and night of your stay at this villa.
CURated group
We curate the group of our participants to make sure they are the right fit for each other as well as this retreat is right for them. 
Your application for our retreat is not a guarantee that your spot will be reserved. If you want to bring a friend and share a room – please, mention this in your application form. We'll send you a questionnaire to get to know you better and make sure you get the best out of this experience. You make your payment only after your application gets approved. We hope to see you on the other side!
Make Your Mission Possible
Clarify your vision and craft a meaningful business aligned with who you are and what you want to create for the world.
Bali magic mixed with business, purpose & fun – what can be better?
What's Included
Group workshops and learning sessions
Mastermind sessions
Journal
Access to a private Facebook Group
7 nights stay in a luxury, artistic, villa
Single room with king-size bed & en-suite bathroom
5-morning yoga and meditation sessions
Beautiful pool with the rice fields view
One day Island Adventure
Welcome drink
Surprise box
Breakfast & Lunch every day
Snacks, tea and coffee breaks
Welcome Dinner and Non-Alcoholic Drinks
Final Dinner and non-alcoholic drinks
Airport pick up and drop off
Not Included
Airfare
Medical Insurance
Scooter or Motorbike Rental
Transportation outside of the retreat curriculum
Alcoholic Drinks 
Payment & Cancellation Policy
100% payment must be done to reserve your spot after your application is approved
Payments are non-refundable & non-transferrable
Terms and Conditions
We are reserving the right to film and photograph the activities during the retreat & use it for the future marketing purposes.
Program itinerary is a subject to light changes
Dojo Bali
Dojo Bali is a coworking space located on the beautiful island of Bali, Indonesia. Dojo Canggu is open 24/7 and located at Echo Beach, Canggu offering a collaborative and relaxing coworking environment. New locations are coming soon. Stay tuned to find out where the next Dojo will be set up.
Dojo Bali is a Registered Trademark and under license of PT Mintox, Indonesia
PT Dojo Bali Coworking Registration No: AHU-3570685.AH.01.11.TAHUN 2015
www.dojobali.org